At Ron's Repair, we take great pride in offering top-notch garage door services to the residents of Austinburg, OH and surrounding areas. Our general contractors understand the importance of a fully functioning garage door, which is why we're committed to providing reliable repairs and installations to ensure your garage door operates smoothly and efficiently.
Contact Us Today!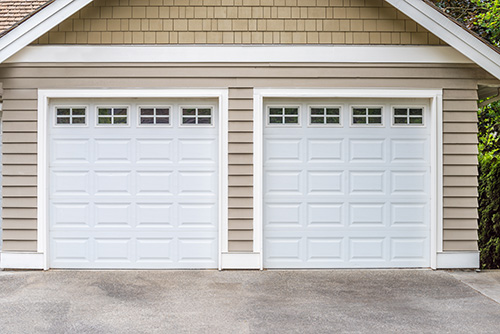 Garage Door Repair

When it comes to garage door repair, we're your go-to experts in Austinburg, OH. Our team of skilled technicians have 14 years of experience in diagnosing and fixing a wide range of garage door issues. Whether it's a broken spring, a malfunctioning opener, or a misaligned track, we have the knowledge and tools necessary to get your garage door back in perfect working condition.

Our repair services are also prompt and reliable, and we always strive to be efficient while providing exceptional quality. We understand that a malfunctioning garage door can be inconvenient and potentially compromise the security of your home or business, so we prioritize fast response times to ensure minimal disruption to your day-to-day activities.

Garage Door Installation

If you're in need of a new garage door or looking to upgrade your existing one, Ron's Repair is here to help. Our handyman service team is well-versed in garage door installations and can guide you through the process of selecting the perfect door to fit your needs and style preferences. We also offer a wide range of high-quality garage doors in various materials, styles, and colors, so you can find the perfect match for your home or business.

And when you choose us for your garage door installation, you can rest assured knowing that we will handle every aspect of the project with precision and professionalism. We take pride in our attention to detail and always strive for complete customer satisfaction. Our goal is to provide you with a seamless installation experience and a garage door that enhances the curb appeal and functionality of your property.

Free Estimates

At Ron's Repair, we believe in transparency and upfront pricing. That's why we offer free estimates for all our garage door services to help you make informed decisions about your repair or installation needs. Our team will assess the issue or evaluate your requirements and provide you with a detailed estimate, so you know exactly what to expect.
Contact Ron's Repair Today!
When it comes to garage door repair and installation in Austinburg, OH, Ron's Repair is the name you can trust. Our team of experienced technicians are dedicated to delivering exceptional service and outstanding results. We're committed to your satisfaction and to ensuring that your garage door operates seamlessly for years to come, so contact us today for all your garage door needs!
Get a FREE Estimate!